The Benefits of HQT GPS Solution for Your Two-way Radios
14 Apr. 2017 Information
Many small to medium sized construction companies do not want to spend the upfront cost associated with equipping their fleet with a GPS solution, however, with the benefits of a well-managed fleet it is easy to quickly see a significant return on your investments.
One of our customers who had a large vehicle fleet saw employee productivity go up by 50% after we provided them with HQT GPS solution for their two-way radios. In addition, this customer was able to more efficiently manage his fleet for last minute jobs by having the ability to select the vehicle closest to the customer, improving customer satisfaction and saving the company both time and money.
HQT GPS Solution
This
Real-time GPS Solution
is easy to use with high efficiency, it can be built easily with the existing customers' resources such as
HQT DH-9800
, HQT DM-9800, HQT DR-9200 and HQT DS-9200. Currently, our solution supports online maps (Baidu Map supports Chinese market and Google Map supports the rest market), so it needs the PC to connect to the Internet. And it has no requirement for versions or the supports from other devices, so lower versions are suggested.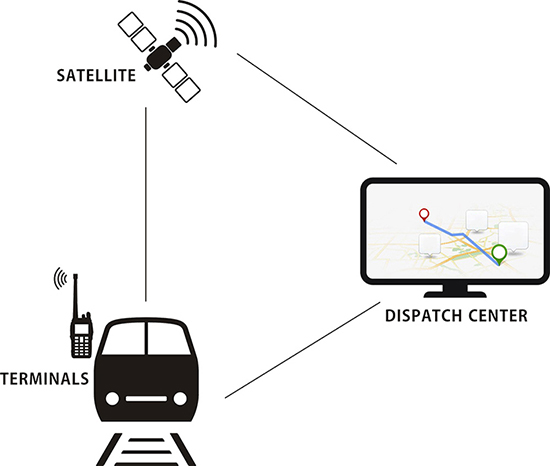 GPS Solution Features
(a) Real-time positioning, including GPS information and upload time;
(b) Supports displaying of the movement track of the terminal;
(c) Supports playback of the history track;
The following are the top 5 benefits of equipping your vehicle fleet with HQT GPS solution for your two-way radios:
1. Prevent the misuse of your vehicles - get real-time information on the location of your fleet to ensure the vehicle is on the job during business hours, and not in use after hours.
2. Increase efficiency - dispatch vehicles more efficiently by having an accurate view of the location of all your vehicles, allowing for more jobs to be completed in a day.
3. Monitor engine idle and run time - to ensure optimal fuel efficiency, predict fuel costs, and predict vehicle maintenance.
4. Increase employee safety - with two-way radios and GPS, easily locate and assist workers in case of accident or medical emergency.
5. Locate stolen vehicles - vehicles with GPS systems are easily recoverable in the event of theft.
The benefits of GPS are clear: reduce project delays, reduce fuel consumption and improve efficiency at each stage of the project.
(Source: turriscom.com)