HQT Will Participate in the 2016 PMRExpo in Germany
04 Nov. 2016 News
PMRExpo in Cologne is one of the largest and most important international events for Professional Mobile Radio and control centers, and it will take place for the sixteenth time from 22nd to 24th November 2016 (Tuesday to Thursday) in Koelnmesse, Cologne, Germany.
HQT will participate in the 2016 PMRExpo and you will find us exhibiting at
Booth: Hall 10.2--A08
.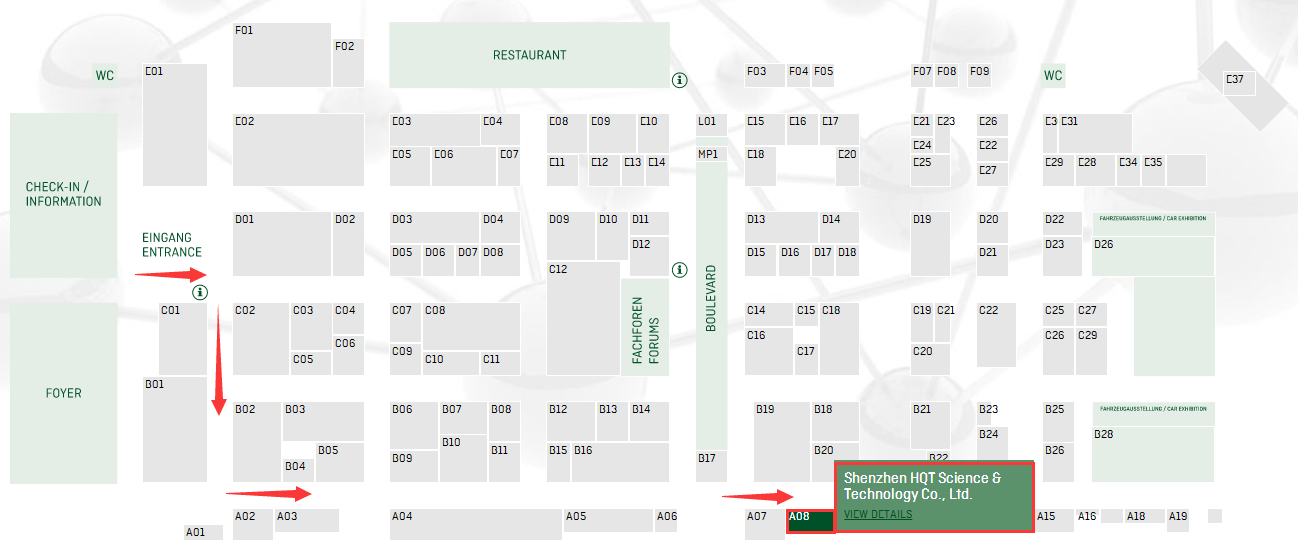 Exhibition - Booth: Hall 10.2--A08
In the exhibition we will have technical experts and professionals on-hand to answer your questions, as well as having a wide variety of solutions and new products on show, which aims to help you delivering critical communications to help mobilise faster responses, as well as investigate and resolve incidents efficiently.
HQT Solutions:
Emergency Dispatch System—Public Security Solution: Monitor the online/offline status of terminals for dispatching; Flexible dispatching methods (to dispatch one single man or groups or all devices); Call history; and Messages.
IP Multi-site Connect Solution—Application in Forestry: Fully adopts IP network building technology and supports various transmission links and network forms such as star topology and tree topology; All terminals can be roaming to improve fire fighting and rescue; etc.
Real-time Positioning Solution—Application in Transportation: Supports displaying of the movement track of the terminal; Real-time positioning, including GPS information and upload time; and Playback of the history track.
Commercial Recording Solution—Application in Railway: Real-time playing and recording of the transmitting and receiving voice calls; Query and play the history voice records.
New Products:
IC Platform Series (Digital Radios): DH-8800/DH-8900, DH-8100, DH-6000S, Q1D and Q3D.
Analog Radios: TH-6000S, QD446, TH-2800, TM-1000, TH-368, TH-2900, TH-2880, TH-2890, TH-1000 and TH-2000.
It is a great honor for us to invite you to come and see us at
our Booth: Hall 10.2--A08
.