HQT to Take Part in the IWCE 2018 in Florida
26 Feb. 2018 News
IWCE will be taking place March 7-8, 2018 at the Orange County Convention Center in Orlando, Florida. IWCE is a venue where people can make the human connections they need to be successful, whether it is connecting to a future client, boss, employee or business partner. It is also where people can connect to information about a technology, product or policy that is crucial to success.
HQT will participate in the IWCE 2018 and you will find us exhibiting at
Booth#3747
.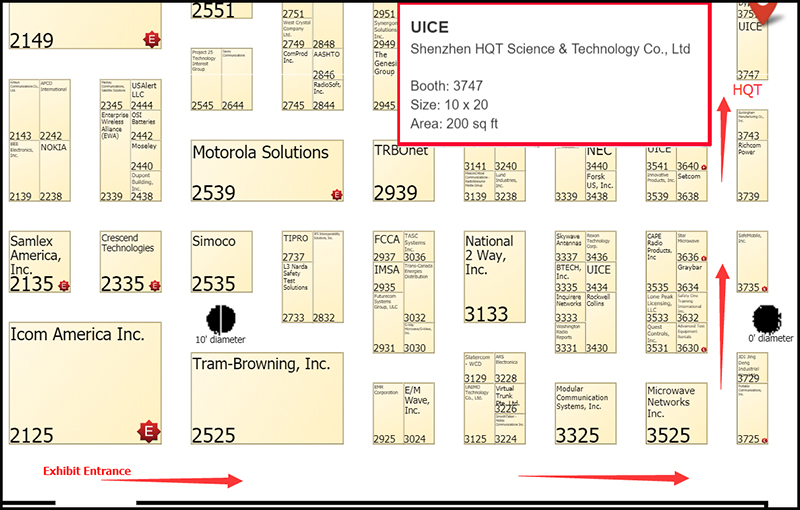 In the exhibition we will have technical experts and professionals on-hand to answer your questions, as well as having a wide variety of new products on show, which aims to help you delivering critical communications to help mobilise faster responses, as well as investigate and resolve incidents efficiently.
HQT New Products on Show in IWCE 2018
:
DMR Digital Radios: Digital Portable Radios (DH-9800, DH-9100, DH-8800, DH-8100 and DH-2900), Dispatch System DS-9200, Digital Repeater DR-9200 and Digital Mobile Radio DM-9800.
PoC two way radios:GH-555W/GH-555WL.
DMR STS (Smart Trunking System) with 4 two way radio terminals.