HQT Showcased the Latest LTE PoC Radios at IWCE 2019
22 Mar. 2019 Information
IWCE is a venue where people can make the human connections they need to be successful, whether it is connecting to a future client, boss, employee or business partner. It is also where people can connect to information about a technology, product or policy that is crucial to success.
HQT, a leading professional manufacturer and supplier specializing in wireless communications solutions, showcased its latest LTE PoC radios along with Tier II & III solution and commercial DMR solution at IWCE 2019 from 6th to 7th Mar. at the Las Vegas Convention Center, North Halls in Las Vegas, USA.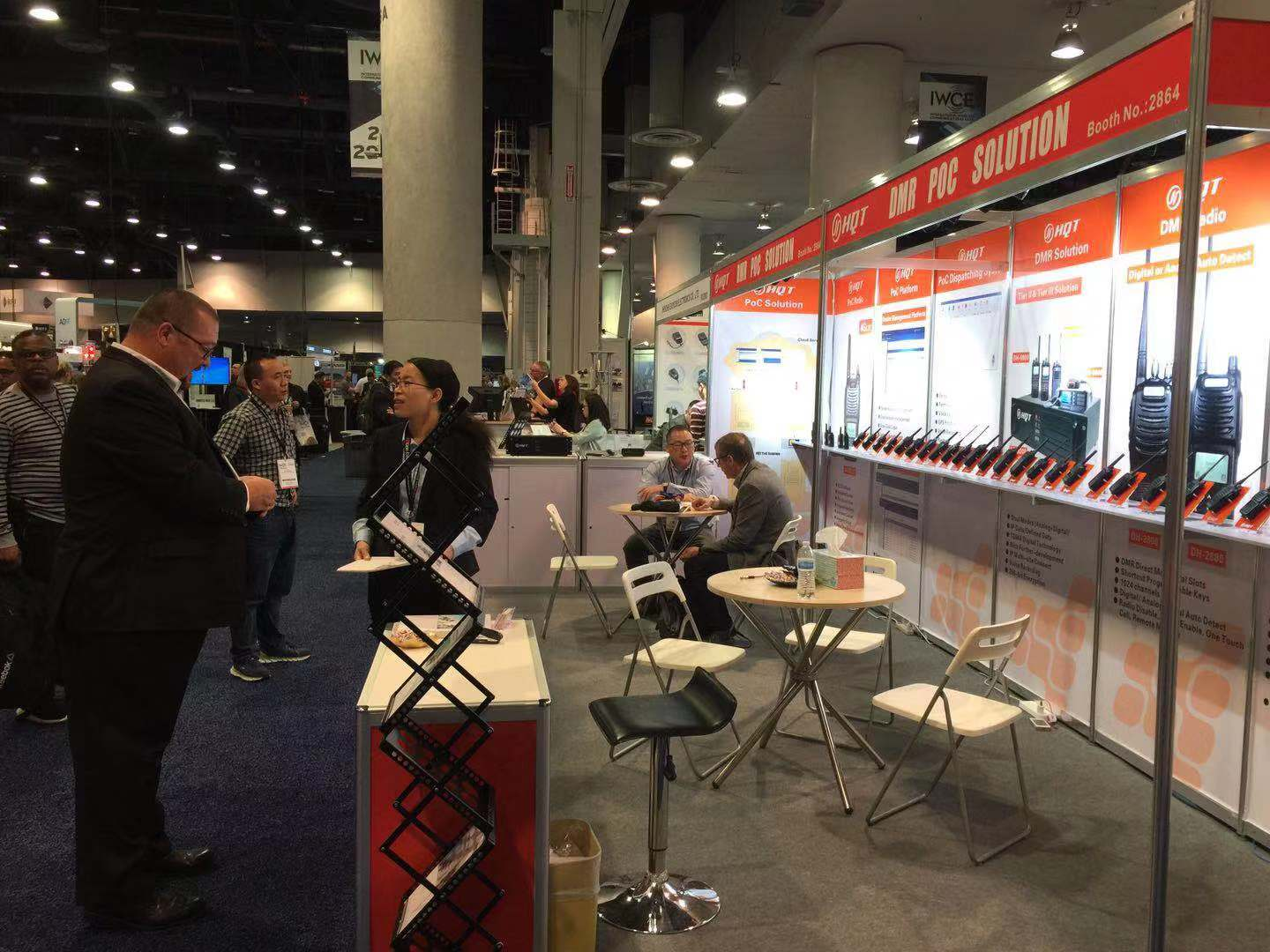 During the exhibition, HQT attracted lots of visitors to come and raised their interests into LTE PoC radios with distinct advantages as below:

• Linux embedded system, which is a more professional industrial application.
• With Qualcomm baseband chip which provides the best voice quality.
• User friendly design: Emergency Contact, Emergency Group etc.
• Support Voice Recording, GPS Positioning, Private Call, Group Call, All Call and Associated Group Call.
• License Free. No extra charge for HQT PoC platform.
• HQT provides both HW and SW. The HW and SW are deeply integrated.
• It is easy to manage suppliers and solve issues in case of any problem, since HQT provides the whole solution while most of suppliers could only provide either devices or platform.
• With 1.5M PoC radios being sold and 1.2M users being registered, HQT PoC solution has been well tested in market.
• Zero accident with HQT platform in the last 2.5 years.
Meanwhile, HQT Tier II & III Solution including professional mobile radio, repeater and high-end portable radios won buyers' attention with 256-bit Encryption, Rich Further-developments, TDMA Digital Technologies, Trunking Extensions, IP Multi-site Connect, IP67, Voice Recording and GPS. The commercial DMR solution was as well thought highly of by customers with DMR direct mode dual slots, Digital/ Analog Signal Auto Detect and competitive price.
HQT new products won the buyers' attention with cutting-edge technologies and good performance at IWCE 2019, and HQT has been devoted to delivering more effective solutions for the customers.